Ace Auto Performance offers superior service for car repair & maintenance in Mansfield, Ohio.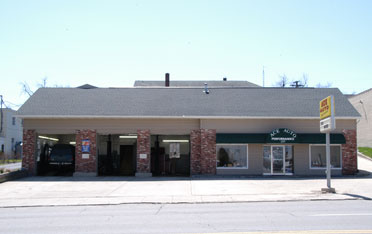 In operation since 1991 and located across from the Renaissance, Ace Auto Performance provides outstanding customer service for your vehicles. Whether you have a fleet of company vehicles to maintain or just your family car, we'll make sure to give you honest service with fair prices.
With technology rapidly changing, we are constantly updating our equipment and training for our technicians to ensure the best possible service. We offer preventative maintenance and repair needs, both import and domestic, older or the latest models.
Our Services Include:
• Oil Changes
• Transmission Flush Service
• Tires (all major brands)
• Cooling Systems
(Diagnosis & Repair)

• Air Conditioning
• Engine Tune Up
• Computerized Wheel Balancing
• Engine Repair & Replacement
• Mfg. Suggested Services

• Computerized Alignments
• Steering & Suspention Repairs
• Brakes/Anti-Lock Brake Systems
• Charging Starting & Electrical Repair
Ace Auto Performance • 157 Park Avenue West • Mansfield, OH 44902 • 419-526-4147 • Mon-Fri: 8am-5pm